Public Sessions

Basketball
Wednesdays | 6:00pm – 8:00pm
Cost: $10/person for 2 hour session
Open Basketball Rules:
• Located in Multi-Purpose Area
• First come, first served | Maximum Capacity: 30 participants (waitlist available)
• All players must register and check-in individually
• Players must be over 18 to participate
• Game play is self-regulated
Register Here
---

Pickleball
Monday – Friday | 7:00am – 11:00am
2 Courts | $10/person for 1 hour sessions
---

Walking "Morning Steps"
Tuesday – Thursday | 8am – 11am
Level 4 Warm-Up Track | $5/person
Register Here
---
Pre-registration Available on Calendly to guarantee a court
Walk-In Option Available (first come first serve while space permits)
Days & Times Subject to Change
---
---
Facility Rules:
• No alcohol, smoking, vaping, food or gum
• No spitting, fighting or offensive language
• All players must clean up after themselves
• All players must respect facility equipment
• Players must depart at end of the session
• No individual speakers
• Proper attire required- no marking shoes
• No boots or sandals while playing
• the TRACK at new balance is not responsible for any lost or stolen items
• the TRACK at new balance reserves the right to cancel sessions at any time
• Medical services are not provided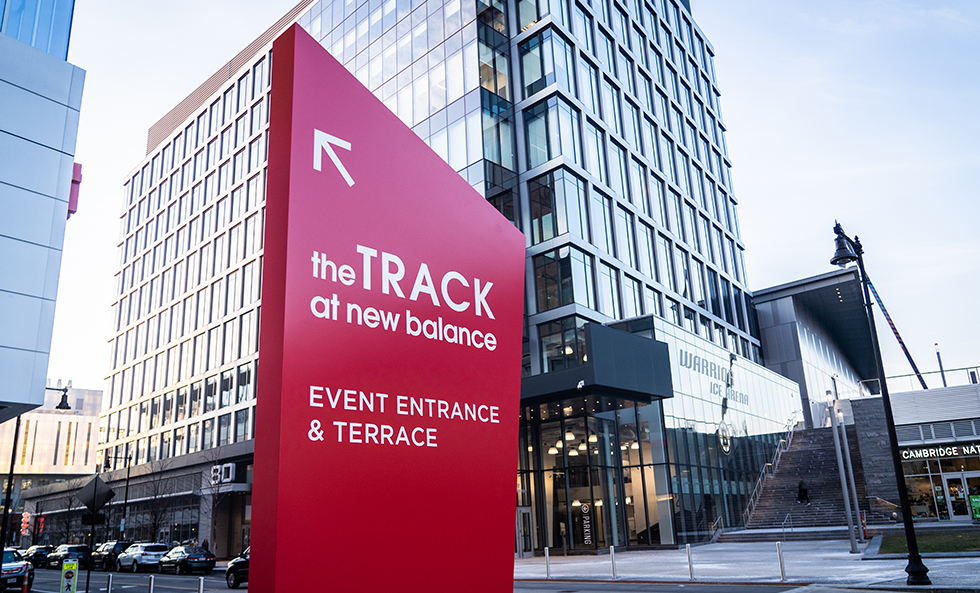 Code of Conduct
We believe in good sportsmanship. We ask that players act responsibly and courteously to those around you. Please give your fellow players respect on and off the court. The TRACK at new balance staff reserves the right to eject any guest from the facility if they fail to abide by any and all facility rules.