Recovery Room
We are excited to introduce our new Recovery Room, opening for the 2023-2024 Track Season! The Recovery Room is a safe and convenient space where athletes can access different modalities to aid in their warm-up and recovery, which will help them achieve their performance goals.
*Exclusive to track athletes and user groups only*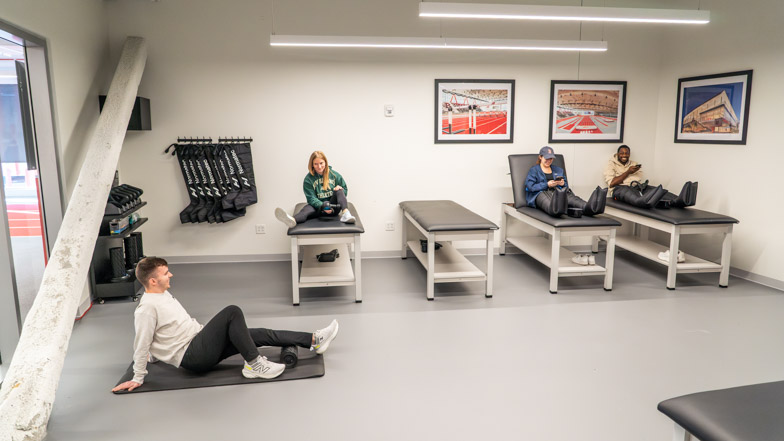 Pricing
Offering the recovery room to individuals, but also available to rent out for groups/teams. For group inquiries, please email Kathryn.Vicino@newbalancetrack.com.
Single User: $30 per 45 minute session
Group Rental: $240 per 1 hour (max occupancy 12)
Equipment Included
We have a variety of equipment to help you with your warm-up and recovery.
6 Normatic 3 Leg Compression Boots
6 Theragun Massage Guns
4 Theragun Wave Rollers
Stretching Mats
Stretching Straps
Resistance Bands (variety of sizes and strengths)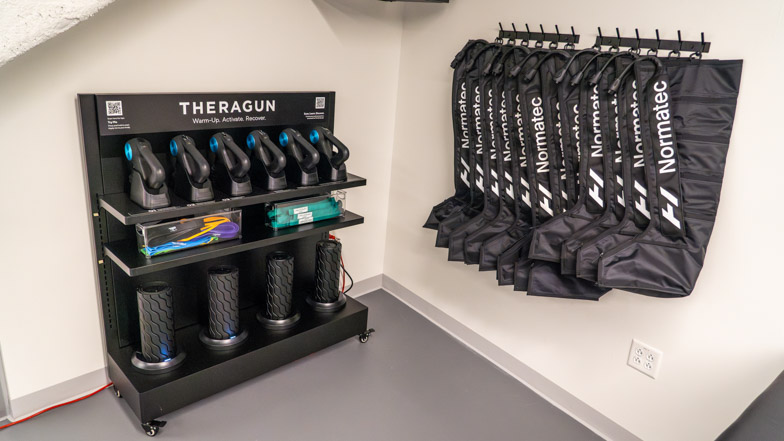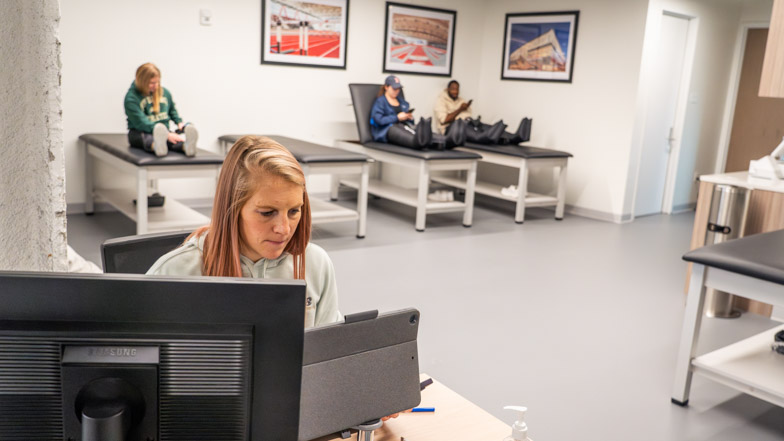 What to Expect
The Recovery Room is located on the 4th floor in the Warm Up Track. The room will be attended by a staff member, who will be available to help with all equipment. A small variety of snacks and drinks are available for purchase. Bags are allowed.